PACKtivist Peer Outreach Program
If you're looking to connect with a community of students who are passionate about the topic consider becoming a PACKtivist!
Whether you're looking for a way to connect with other survivors of interpersonal violence, an opportunity to assist with our outreach and programming, or just to meet a community of people who are passionate about addressing interpersonal violence on our campus, the PACKTivists has something for you!
To learn more about the PACKtivists, come hang out with us at one of our Info Sessions listed below:
Location: Joe Crowley Student Union 324
9/17 11am-12pm or 12pm-1pm
9/19 2pm-3pm or 3pm-4pm
9/23 11am-12pm or 12pm-1pm
9/25 2pm-3pm or 3pm-4pm
If you are unable to attend one of these sessions, fill out our application and we'll reach out to you! If you'll be attending a session, we'll have you fill out the application during our session.
For more information contact nvcares@casat.org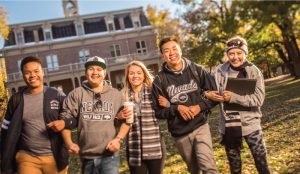 Nevada Cares is looking for students who are interested in the planning of events, trainings and outreach on healthy sex, consent, relationships, and more!